According to a new Life Cycle Assessment carried out by the Massachusetts Institute of Technology (MIT), a typical pair of running shoes generates 14 kg (30 pounds) of carbon dioxide emissions, equivalent to running a 100-watt light bulb for a week. Every year, in the United States alone, people throw away more than 300 million pairs of shoes, 95 percent of which end up in landfills.
To combat this, OrthoLite, the global leader of comfort and performance footwear insoles, has developed a new, groundbreaking midsole foam innovation that not only revolutionizes OrthoLite's own product range but also has what it takes to move the entire footwear industry a whole step closer to a circular economy. Find out more about the new OrthoLite Cirql.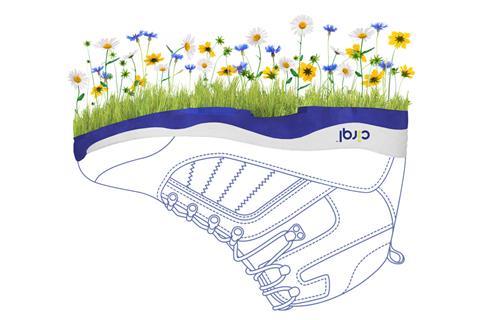 Until now, the footwear industry has had no alternative to conventional plastics, such as EVA (ethyl vinyl acetate). These conventional plastics materials are petroleum-based and therefore not biodegradable. But OrthoLite has now achieved a breakthrough: With OrthoLite Cirql™, the company has developed an innovation based on a plant-derived biopolymer that is processed into a performance foam using a chemical-free foaming process. It is the world's first biodegradable, recyclable, and industrially compostable comfort and performance foam technology for footwear.
OrthoLite Cirql is free from "forever chemicals" and responsibly sourced from non-GMO traditional vegetable raw materials, derived from plants, plus synthetic biodegradable materials. The material can be returned to the production cycle by low-energy, advanced chemical recycling to help keep materials in use, or returned back to nature as fully compostable through selected industrial composting methods and processors.
By collaborating with footwear brands and the waste management sector, OrthoLite can use existing and new closed loop, take back, and recycling streams for footwear, creating scalable end of life management. OrthoLite Cirql will also help avoid the accumulation of persistent microplastics as particles will biodegrade similar to natural polymers such as cellulose.
Innovative manufacturing process without toxic chemicals
OrthoLite Cirql's patented zero-waste production process is scalable and circular. The biopolymer pellets are melted and mixed with liquid nitrogen under extreme pressure, in a unique injection molding process. This results in incredibly efficient cycle times that reduce energy consumption and create a finished part with no downtime, polymerization or waste.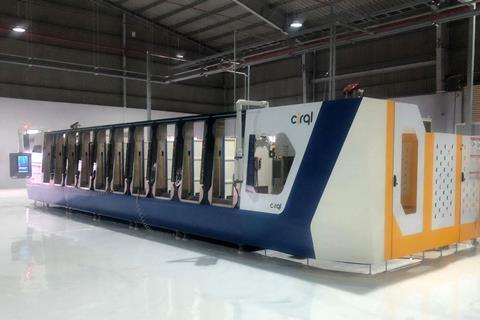 Unlike conventional foaming methods currently used, no dangerous or toxic chemical additives are used in the production of Cirql.
To further reduce its environmental footprint, OrthoLite uses solar energy to power its Cirql factory in Vietnam.
OrthoLite Cirql implements a new approach to footwear sustainability in both material and process. OrthoLite Cirql is the first industrially compostable foam solution that enables footwear brands and factories to move from toxic and hazardous chemicals to a zero-waste production process.
A tradition of environmental awareness
OrthoLite Cirql is committed to full transparency and third-party validation, and has undergone extensive third-party testing and analysis including a complete Life Cycle IVL Assessment. OrthoLite Cirql is Certified Industrial Compostable (Din Certco), REACH-certified (EU) and USDA Certified Bio Preferred, RSL compliant (Intertek), certified GMO-free, certified Vegan and Hypoallergenic.
Environmental awareness has a long tradition at OrthoLite. Back in 1997, OrthoLite unveiled its first insole, engineered with game-changing technology that repurposed rubber waste. This set a precedent for the use of recycled rubber, which has since been used in billions of OrthoLite insoles.
As the insole supplier of choice for more than 500 leading footwear brands worldwide, across all categories – Outdoor, Athletic, Running, Comfort, Golf, Lifestyle, and Fashion – OrthoLite insoles are utilized in more than 500+ million pairs of shoes every year. With trust-based relationships through its wholly-owned and vertically integrated global supply chain and production facilities located in countries around the world, OrthoLite's commitment to sustainable, circular solutions has an immense and measurable global impact.
The brand's current goal is to achieve zero waste, which is a significant step toward pollution reduction and the regeneration of natural systems – central tenets of circular, sustainable solutions.
"At OrthoLite, operating with a sustainable mindset has been central to our DNA since our inception, and our continued commitment to work towards sustainability is a natural extension of our mission and vision. We are excited about how much further we can go to not only minimize our own environmental footprint, but help the global footwear industry do the same," said Glenn Barrett, Founder and CEO of OrthoLite.
Headquartered in Ho Chi Minh City, Vietnam with production facilities close by, the OrthoLite Cirql Center of Excellence serves as a blueprint for both the manufacturing home for Cirql and a testing ground for exploring new pathways for scalable and more sustainable production for the entire footwear industry.