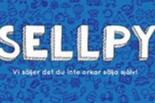 Sellpy, the Swedish online second-hand retailing service owned at about 70 percent by H&M, is being launched in Germany, marking its first move outside its domestic market.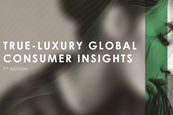 The Covid-19 pandemic has truly changed the rules of the fashion retail game, accelerating some trends that were already developing and leading to completely new scenarios that are testing the strengths of even the strongest brands. Digitilization is a major force in this scenario, but it is not growing fastest ...
Farfetch has created a tool to measure the environmental impact of goods bought on its e-commerce platform. The software is part of its efforts to help customers make environmentally-sensible choices, thus promoting the purchase of second-hand items.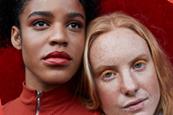 The coronavirus pandemic has accelerated societal changes and is forcing industries worldwide to adapt to the resulting changes in consumption. Thus, WGSN has set out to predict what consumers will be looking for in the next couple of years.
Zalando issued a new full-year guidance which takes into account the impact of the Covid-19 pandemic and sees gross merchandise volume (GMV) and revenues up by 10-20 percent. It noted that its forecast growth is significantly above the expected increase for the overall fashion industry.
Vivarte, the French retailer that owns the banners La Halle, Caroll and Minelli, will reopen its 1,350 stores after eight weeks of closure on May 11. Stringent hygienic rules will be introduced, especially for fittings.
Prada has launched a gradual reopening in Italy of its prototyping and sample-making departments, which are essential for developing its forthcoming footwear, leathergoods and apparel collections. It is also introducing serological testing of all employees.
The expansion of Ecco's store portfolio growth slowed to the addition of only six extra shops, with 200 openings and 194 closures. On the other hand, investments in direct-to-consumer sales channels continued in 2019, with net sales from retail and e-commerce combined increasing by 10.9 percent. Revenues from online channels ...