The German footwear buying group ANWR Schuh, ANWR Group's footwear division, kicked off 2021 with a management shake-up.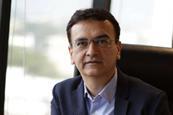 Bata, the Lausanne-based shoemaker, has appointed Sandeep Kataria as global chief executive, replacing Alexis Nasard, who led the company for nearly five years. Nasard stepped down to pursue a professional opportunity outside the company and the change is effective immediately.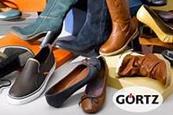 The German footwear chain Görtz is opening its capital to its top manager as it undergoes a management shake-up and further advances its multichannel strategy by pushing its online presence.
The Ariston-Nord-West-Ring (ANWR) group has appointed a new concept manager for its discount-oriented franchising subsidiary Quick Schuh.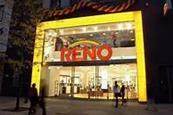 The German shoe retailer HR Group has a new managing director for its Reno footwear chain. Starting from Nov. 1, the retail expert Steffen Rosenbauer will join the company, taking responsibility for Reno's entire international brick-and-mortar retail as well as the chain's e-commerce and marketing.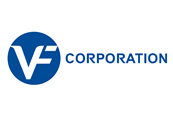 VF Corporation is changing its management structure to suit changes in the way it does business, notably the grouping of all brands into dual portfolios. Core Brands comprises Vans, The North Face (TNF) and Timberland. Doug Palladini and Steve Murray have become global brand presidents of Vans and TNF, respectively. ...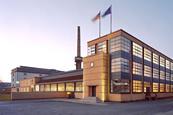 Fagus-GreCon Greten has appointed Michael Gawronski as co-managing director. He shares the job with Uwe Kahmann, who has been managing director since 2007. The group's Fagus business produces shoe lasts, while the GreCon unit focuses on measuring equipment and fire protection systems.
Tretorn, the Swedish footwear and outerwear brand, continues to reinforce its management team as it seeks to overhaul its business model and develop direct-to-consumer channels.
In the wake of a management shake-up at the German casual fashion brand Brax, the footwear licensee Profectus Brand Construction has appointed new area sales heads after Ralf Düsterdiek, the brand's sales manager, stepped down in July this year, after just seven months in the job to join Ara Shoes.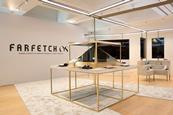 The British fashion e-tailer Farfetch saw gross merchandise value (GMV) increase by 47.7 percent year-on-year in the second quarter to $721.3 million. GMV of its digital platform business rose by 34.4 percent to $651.0 million. Excluding the impact of changes in foreign exchange rates, the increase reached 39.2 percent. The ...