The British start-up FoamLife has started trading in the U.K., Ireland and France and is currently in talks with distributors and agents to expand in new markets next year. It has also launched a direct-to-consumer business in the British Isles through its own platform and Amazon and is scheduled to expand its digital business overseas in the coming weeks.
If timing is everything, the middle of a global health care crisis would not appear to be the right moment for setting up a new business. As Covid-19 spread last year, economies took a hit, shops were shuttered and doing business generally became more complicated. But for FoamLife, a flip flop brand set up during the U.K.'s lockdown in spring 2020, the pandemic also proved to be an opportunity.
"A lot of companies turned off their marketing, as they didn't know what the future would hold," says Timo Mullen, who set up the brand along with Karl Read and Daniel Macaulay. "We started from scratch but with a bang. People were really receptive to a new brand, particularly as lockdowns began to ease and a lot of countries saw a spike in consumption."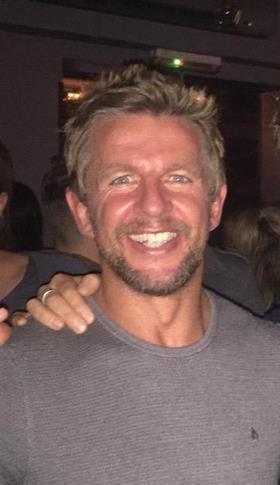 Following its launch to trade customers on Aug. 1, 2020, FoamLife's debut collection – for spring/summer 2021 – arrived at select stores in the U.K., Ireland and France this April. By early June, FoamLife was receiving top-up orders from retailers.
The brand is among those benefiting from a shift towards more casual footwear seen during the pandemic. "People were buying flip flops not just for holidays, but they also became part of the work uniform" as remote working became the norm, Mullen says.
He does not see that trend changing anytime soon, noting that many companies are planning to keep staff working from home at least a few days a week, while the pandemic has also led many people to reconsider priorities and seek out a more relaxed lifestyle. "Flip flops make everyone happy," he says.
The company is now in talks with distributors and agents in a number of territories and sees Australia, Germany, the Netherlands, Austria and Switzerland as key markets for expansion into stores in 2022.
Expanding online business
FoamLife has also taken its flip flops directly to consumers, starting with the U.K. and Ireland, from where it has been possible to place orders on its online store since May. "We started with baby steps, making sure that we could supply our home market successfully without errors and also choosing an EU market to test post-Brexit," Mullen says. The logical choice for that was Ireland, where English is spoken and trade is also facilitated by proximity.
By the end of July online sales will be extended to other European countries and the U.S. An online launch in Australia is expected for mid-September, at the beginning of that country's springtime.
FoamLife is also set to inaugurate an online store on Amazon U.K. on July 1 and is looking to open other Amazon shops in other countries in Europe and further afield starting next year.
Mullen imagines a future in which FoamLife's business is all about multi-channel growth divided between online and in-store sales. "Online is the future but so is retail," he believes. "The retailers that are doing well are those that have changed their business and have made the shopping experience a really curated and positive experience that is difficult to replicate online."
The company is targeting revenues of £1.5 million (€1.7m-$2.1m) in 2022, "but at the rate of growth we are seeing, we are likely going to need increase that," says Mullen. To support its launch, FoamLife raised an undisclosed amount of funds with individual investors from IT, banking, private equity and other sectors. Investors include some very successful people, who have backed winning brands in the past, Mullen says without disclosing names.
He and his partners are no strangers to what it takes to build a brand. Before setting up FoamLife, Mullen brought a number of brands into the U.K., including Deus Ex Machina, the Australian motorcycle-to-surfing brand. He is also part owner of WiDEYE, a natural skin products group.
Read is the former creative director at freesport lifestyle brand Animal and an acclaimed street artist. Macauley is the founder of Brandwave, a specialists sports marketing consultancy he set up in 2007. Like Mullen, a former windsurfing champion, his FoamLife co-founders "are all surfers at heart and live to be in the water" but wanted to set up a flip flop brand that was not only for the surfing crowd.
The aim is also to make the brand much more sustainable than it already is. One early focus of sustainability efforts has been packaging, which is plastic-free from the factory to the end consumer.
PVC-free, vegan materials are also used in FoamLife's flip flops, including recycled EVA and recyclable TPE foam, while some styles have toe posts made from recycled plastic bottles. FoamLife's premium flip flops, the Mully and Wahoo models, priced at €39.99, the upper is made from a 100 percent hemp canvas lined with organic cotton. Consumers are looking for products that are sustainable, Mullen says, while aesthetics and comfort are also key.
FoamLife's maiden collection is made up of 12 men's and 13 women's designs. On future flip flops, FoamLife is looking to collaborate with both artists and other complementary brands. "We have already been approached by a few brands and are waiting for the right time," says Mullen.