Velasca, a fast-growing Milan-based footwear company, focuses on offering quality Italian-made shoes at reasonable prices through a tightly controlled direct-to-consumer (DTC) strategy. It aims to increase revenues from €10 million to €100 million in about five years and is currently seeking to raise €20 million to finance its growth.
"I knew nothing about shoes nor did Enrico Casati, who co-founded Velasca with me. One day, Enrico, who then worked in Singapore, needed a pair of smart shoes, not too costly but high quality, that he couldn't find there. It brought him a pair from a store in Milan that produced and sold shoes and of whom we were clients," explains Jacopo Sebastio, the CEO of Velasca, in his open space office in Milan, where 30 people work.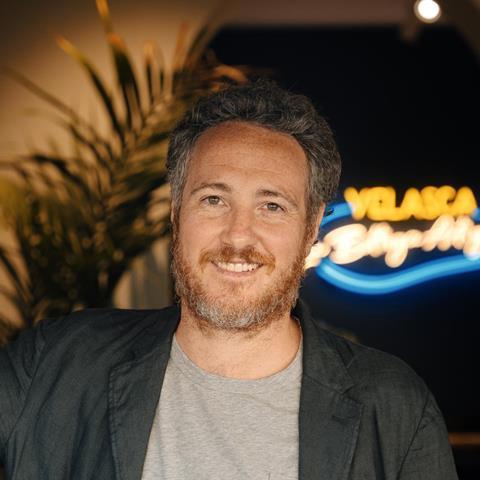 "We had in mind to launch our own project and footwear was the perfect product to apply a DTC model," he adds.
Once the two friends returned to Italy they gave up their jobs in the finance industry. After having contacted shoemakers based in Montegranaro, a footwear cluster located in the Italian Marche region, they launched in 2013 their first collection, selling 125 pairs, half online and the remainder through street sales in a three-wheeler Apecar. The vehicle was strategically located outside the offices of the professional services firm PricewaterhouseCoopers, the bank UniCredit and other high-profile companies as the brand's intention from inception was to focus on affluent middle-aged professionals and executives.
The two partners decided to name the company after the Velasca skyscraper in Milan, which was built in the 1950s and symbolizes the city's reconstruction after being severely damaged during WWII. A year after its launch, the company was still struggling with monthly sales of about €3,000.
"We invested all our savings. We set up a temporary store to reinforce our business model and move the business from online to omnichannel," Sebastio points out.
To back up the online business, which has been the trailblazer for the brand, Velasca has opened 13 directly-operated stores at home and abroad, in cities such as Milan, Bologna, Turin, Florence, Palermo, Paris and New York. The network will soon reach 20 with three openings planned in Germany and one each in Paris, Copenhagen, Zurich and Stockholm.
"We were looking for new opportunities and were interacted with our online clients to understand which could be the best locations. As a start-up we were attracting interest but our business model wasn't consolidated yet. The opening of the stores was a quantum leap. We had a series of capital increases every year, starting from €60,000 in 2015 to the €4.5 million raised with the venture capital firms P101 and Milano Investments in 2020. The funds enabled us to continue doing what we were doing," says Sebastio.
Velasca typically caters for an upper-middle class male aged 35-45 years old. Its shoes generally retail from €195 to €295. On top of its footwear collection, the brand offers leather accessories, socks and shoe cleaning products, as well as casual clothing for the weekend and leisure.
"We don't have wholesale clients, we don't have campaigns for every new season, but we stay engaged with our clients by creating content on a daily basis. For this reason we show the people behind our products with campaigns featuring the faces of our craftsmen. This strategy has enabled to increase our order intake and our goal is to introduce new products including knitwear."
The company claims to have been mildy impacted by the Covid-19 pandemic. Sales fell by 8 percent in 2020 to about €10 million and are expected to rebound to €15 million this year.
"During the pandemic, our business model proved resilient. Our clients, especially in Italy, continued to buy online. Sales shifted from Northern to Southern Italy because during the lockdown as many people returned home and we accompanied them by offering them a more casual product range. Abroad, we carried out marketing campaigns in countries where Covid-related restrictions were looser," he comments. Italy is characterized by a strong emigration from its poorer southern regions to the more industrialized one in the north.
Velasca achieves two thirds of its sales through its proprietary e-commerce platform and the rest through its stores. Italy is the main market, representing 60 percent of sales, while France, the U.K. and the U.S. are its leading foreign markets.
The company only has one brand and it is sold exclusively through its own retail channels. It aims to reach annual sales of €100 million in five years' time partially thanks to the launch of women's collection.
"We will target the female market with dedicated products using the same Velasca brand name but written with a different font and having its own website and social media as well as a separate network of stores to avoid blurring the targets and creating confusion between the men and women segments."
Velasca needs to raise some €20 million by the end of 2021 to finance its growth. "We are already collecting the funds," unveils Sebastio.
He added the country's effort towards sustainability is not based on using vegan materials but on offering quality products wholly-made in Italy at a reasonable price. He noted that the products are meant to last and can be resoled or repaired. Velasca, which has its distribution center in Lainate, north of Milan, also focuses on evergreen products to avoid stock obsolescence.
"We use certified Italian and European leathers and we want to be sustainable with timeless products. We don't need to write down inventories because our products can be sold the next season. From September, we want to become a benefit corporation with a B-Corp certification and to guarantee more transparency by setting up a sustainability committee."
Benefit corporations are for-profits companies which continue providing for their shareholders but also include other stakeholders as their key beneficiaries.